2023/2024 MEMBERSHIP INFORMATION
Location:
Monora Park, Town of Mono.
Type:
Not-for-profit Cross Country Ski Club.
Why Join Mono Nordic Club?
Support the Mission: Help make cross-country skiing accessible and affordable in our community.

Stay Active & Healthy: Promote a lifelong activity that keeps the community active.

Have a Say: Participate and vote at the Annual General Meeting, influencing the club's direction.
Volunteer with Us:
Register as Volunteer: When registering, specify your preferred volunteer area with the Mono Nordic Ski Club.

Opportunities Include:

Events (Race Day, Family Day, Ladies Day)
Trail work parties
Jackrabbits program
Volunteering at the Pavilion with Ski Services
Participating in Club Executive operations
Learn More:
For details on volunteering, visit the volunteer page on our website.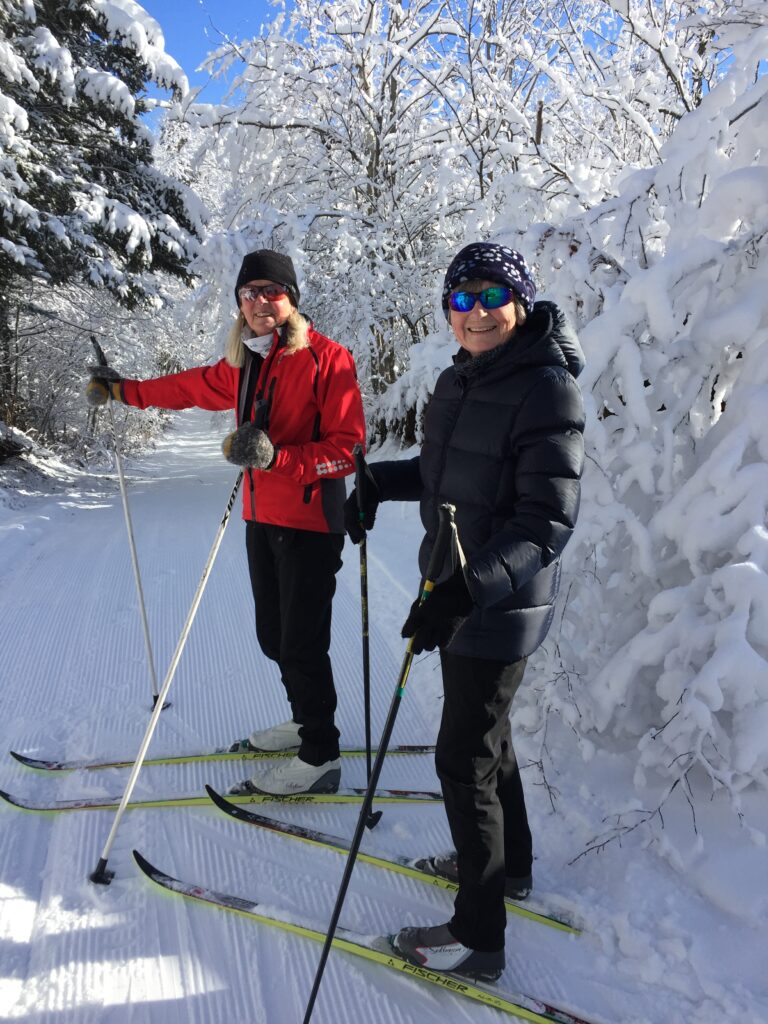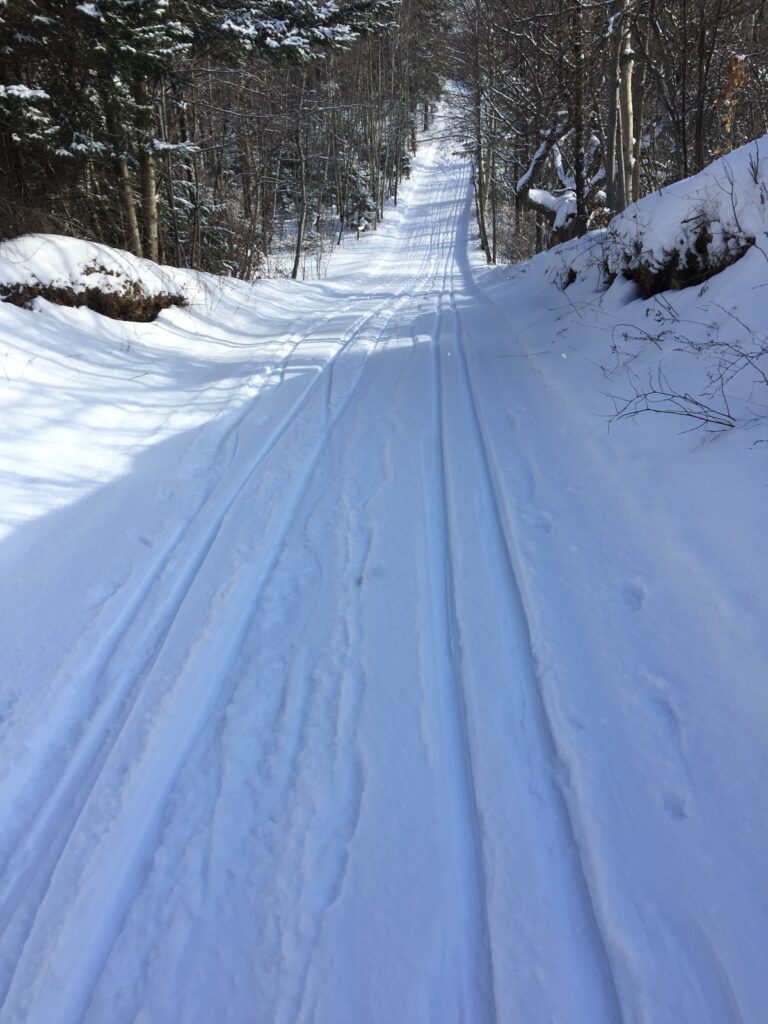 Mono Nordic Annual Membership Fees (2023/2024)
Individual Membership:
New Member: $76
($55 membership + $23 supplemental fee**)

Returning Member – Volunteer: $76
($55 membership + $23 supplemental fee**)

Returning Member – Non-Volunteer: $131
($110 membership + $23 supplemental fee**)
Family Membership:
(Includes parents/guardians and children up to 18 years. Also includes children under 25 attending post-secondary institutions.)
New Family: $110 + $23/skier supplemental fee**

Returning Family – Volunteer: $110 + $23/skier supplemental fee**

Returning Family – Non-Volunteer: $220 + $23/skier supplemental fee**
Notes:
Volunteer Rate: Offered to individuals and families who volunteered for a set number of hours the prior year (4 hours for individuals, 8 hours for families).

Supplemental Fee: A $23 fee per skier is payable once a year to our parent organizations. This supports cross-country skiing in Ontario and Canada, provides insurance, and covers ski organization fees.

Late Fee: Returning members registering after December 15th, 2023 will incur a $25 late fee.
Important Information for Members & Visitors:
Cross Country Responsibility Code: We urge all members and visitors to familiarize themselves with and adhere to this code.

Assumption of Risk Policy: Using Mono Nordic Ski Club facilities comes with inherent risks. It is imperative that all participants understand and accept these risks. Read our policy here.
Seasonal Ski Equipment Rental Details
Need Equipment?
Availability: Seasonal equipment is available for rental, but quantities are limited.

How to Book: Reserve online early via the link below.

Rental Fee: $80 per set, payable upon pick-up.

Membership Required: Only members are eligible for seasonal equipment rental.
EQUIPMENT PICK-UP DATES & DETAILS FOR 2023/2024
Book Your Pickup Date:
To ensure a smooth process, it's essential to book a specific date and time for equipment pick-up.
Available Pickup Dates:
Saturday, November 11, 2023:

12:30 PM – 4:00 PM

Sunday, November 12, 2023:

10:00 AM – 3:30 PM
Location: Pick-ups take place at the Operations building, located in the lower-level parking lot of Monora Park.
Important: An appointment is mandatory for equipment pick-up on these dates.
Use the links below to book your preferred date.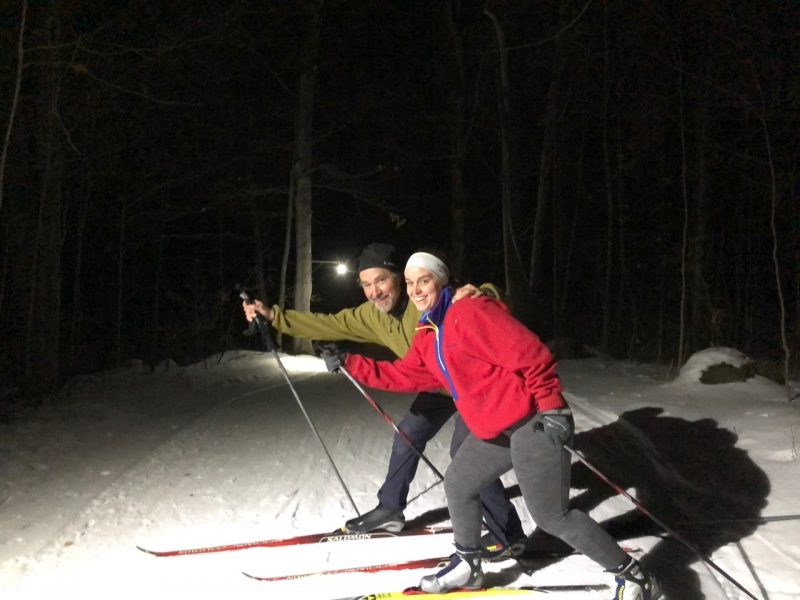 2023/2024 Equipment Rental Rates
Seasonal Rentals for Members:
Availability: Limited sets of skis, poles, and boots.

Cost: $80 for the season.

Membership Requirement: Only members can rent for the season.

Rental Process: First come, first served.

Notifications: Ski Services will email members about sign-up, pick-up dates, and end-of-season return.
Daily Rentals at the Pavilion:
When: Weekends and holidays.

Location: Lower level of the Pavilion.

Equipment:

Classic ski equipment for adults and children.
Limited skate ski equipment.

Cost: $15 per day.